The Vjeternik tunnel, one of the most demanding structures of the priority Bar-Boljare highway section, is bored for 1,600 metres, the head of CRBC's engineering department, Wang Xinwei, told Dnevne Novine.
The construction permit of the Vjeternik tunnel was issued on 28 April, when works on this structure officially started. The tunnel's total length is 5,891m – right tube 2,852m and the left one 3.039m.
According to Wang, 30% of works on the tunnel have been completed so far.
To date, 1,600 metres have been bored. A total of 88 workers are engaged at this structure, boring between 12 to 15 metres per day.
The plan is for tunnelling work to be completed by April of next year.
CRBC says everything is progressing as planned.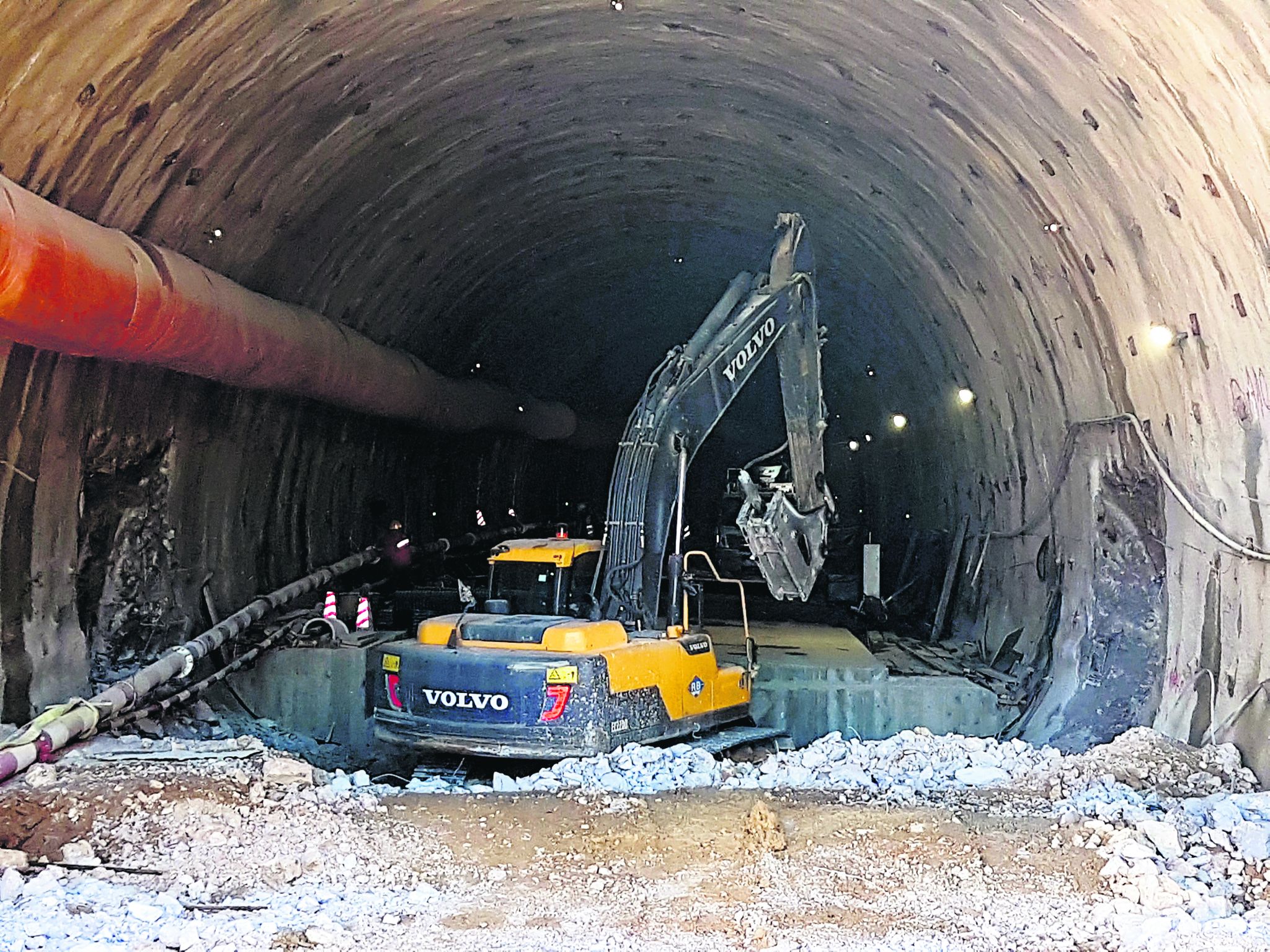 Wang said the greatest challenge in the work was about 100 subterranean caves found during tunnelling. However, a team of experts from China were hired who successfully resolved the issue and CRBC expects all deadlines will be met, said Wang.
Along with Vjeternik, tunnelling work is being carried out for the Vilac and Klopot tunnels as well.  The Vjeternik tunnel is being jointly constructed by CRBC and the Bemax company.
The Ministry of Transport has requested building permits for subsection 4.4.1 of the Bar–Boljare highway's priority section.
Bridges Tara 1 and Tara 2, the Matesevo tunnel and a loop are to be built on this subsection, as well as the open segment of it.
According to information gained by Dnevne Novine, the permits are to be expedited which will significantly increase the pace of works on the priority section Smokovac-Uvac-Matesevo.
For the time being, 12 permits have been issued for the priority section. All necessary permits are to be issued by the mid-June.