Prime Minister, Mr Duško Marković, said that the Government was open for strategic partnership with EasyJet company, which is, according to the CEO of the company, Mr Johan Lundgren, interested in long-term investments in Montenegro.
"Montenegro is an attractive tourist destination and has enormous potential for  further development and growth. The Government is committed to developing tourism and improving overall infrastructure which is a key prerequisite for further progress of this economic branch", said Mr Marković in the meeting with the representatives of EasyJet, EasyJet Holidays and Karisma Hotels&Resorts companies.
He spoke about the plans for the valorization of airports in Podgorica and Tivat. Considering that Montenegro is mostly air destination, airports play key role in the development of tourism.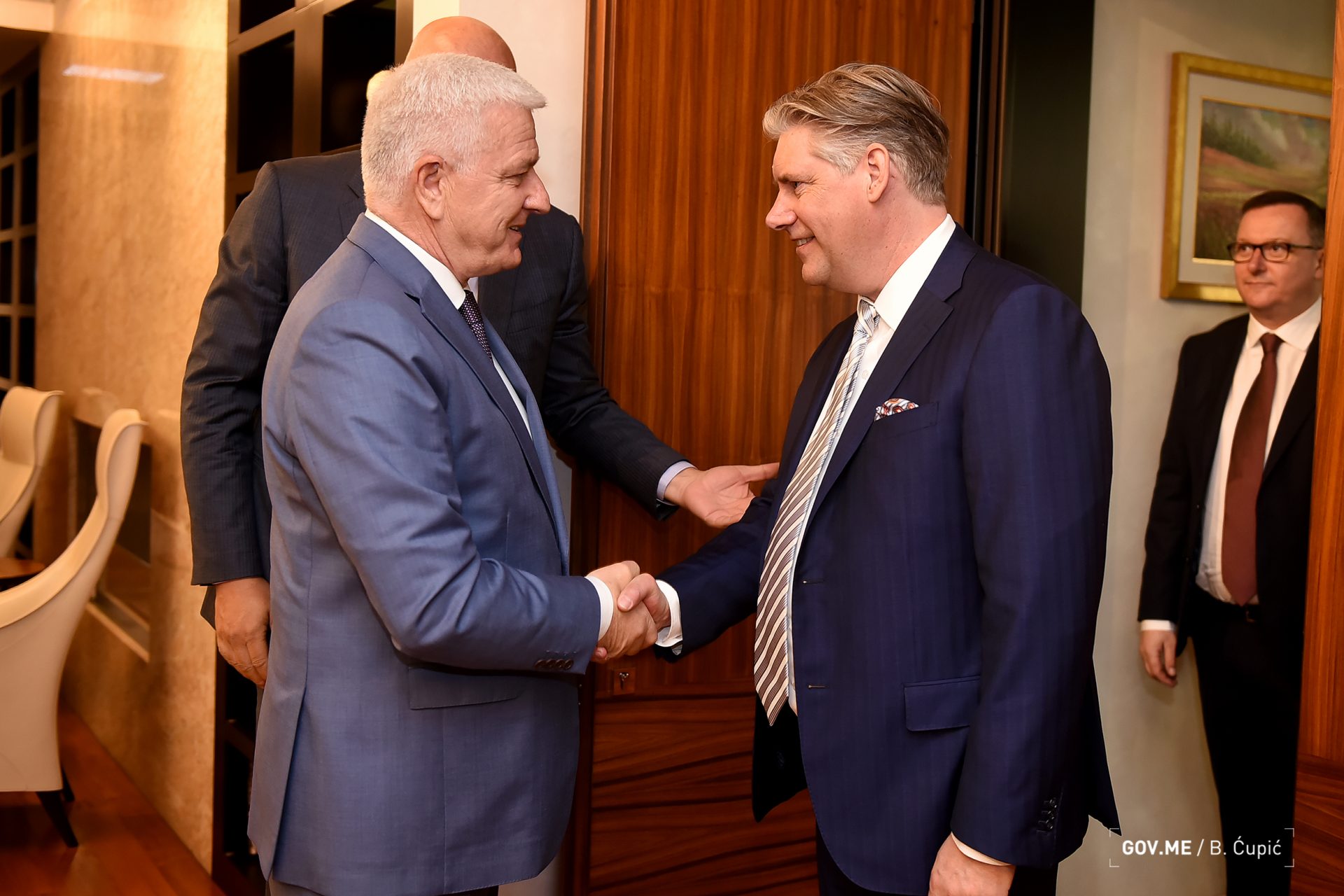 Representatives of EasyJet are interested in offering a unique vacation in Montenegro to their clients and, in that context, they appreciate partnership with Karisma Hotels&Resorts that has a hotel complex in Ulcinj.
EasyJet company is one of the high-class low-cost companies. It's the second greatest air carrier in Europe, with over 1.000 lines and with great operation capacities and low operating expenses.
So far, EasyJet has brought around 60.000 tourists to Montenegro. Representatives of this company think that potentials of Montenegro and its position in the region create conditions for long-term development and a leap in the number of tourists.