Prime Minister Duško Marković visited the municipality of Plav today where he said that works worth €6 million were underway. He pointed out that Government's commitment to developing northern part of the country focused on the entire north. He believes infrastructure is the prerequisite for development and creation of new jobs.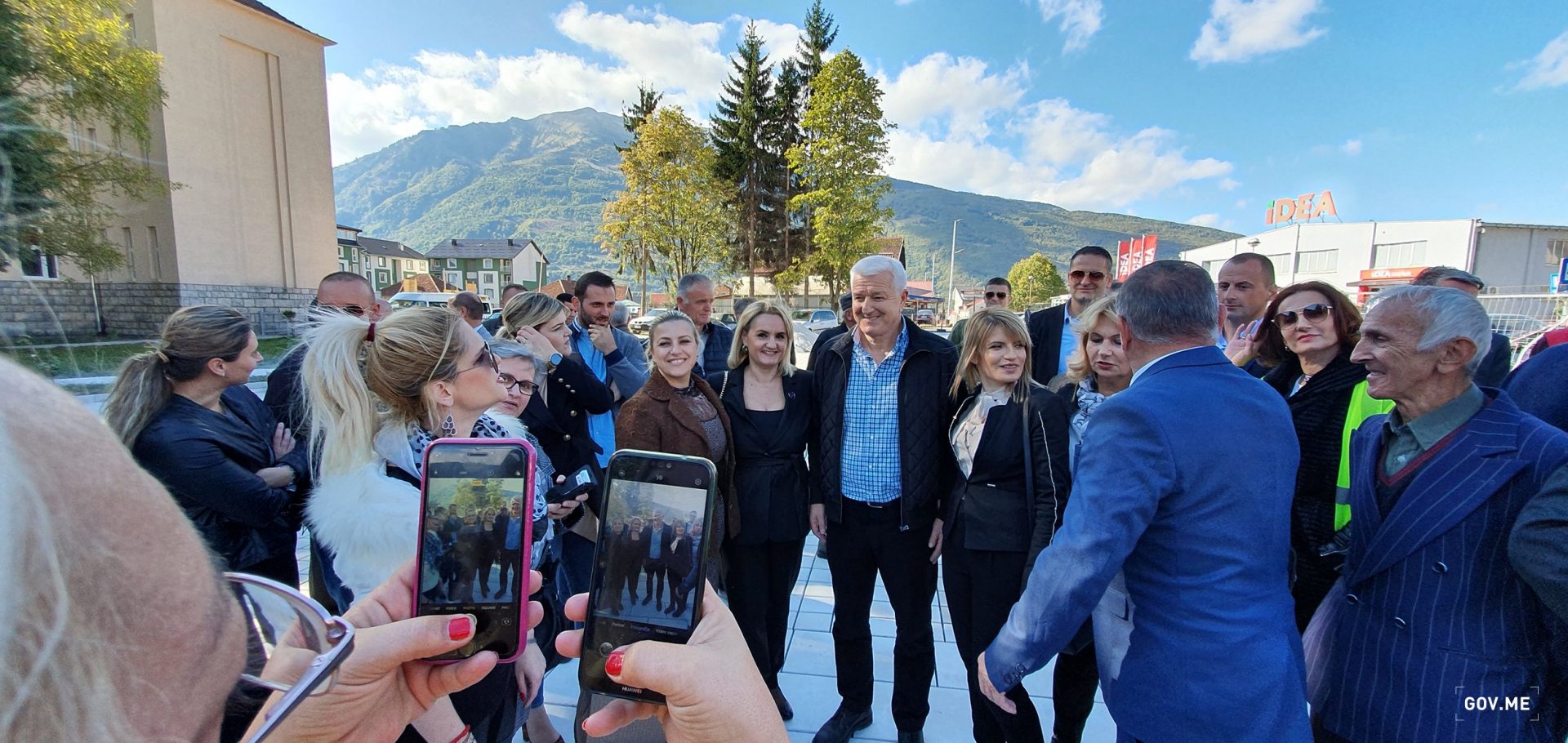 Photo:Government of Montenegro 
"I visited Plav in March and met with the president of the Municipality and his team. We made the analyses of everything that's going on in Plav. We promised then that things in Plav would change for the better, that we would launch a new investment scheme and that we would be working on the stabilization of local public finances. As you probably remember, I also said I would come to Plav regularly. That's why I'm here today", said PM.
He stressed that the entire north was in the focus.
Prime Minister believes that infrastructure is the prerequisite for development and creation of new jobs.
"I think we confirmed that, because we reduced unemployment rate by over 8% and created thousands of new jobs", PM said.
PM made a tour of the construction works of the first phase of Plav- Vojno selo-Gusinje road, worth €850.000. He also visited reconstruction works on Prnjavorska street, and construction works on the construction of the new square.
"The contractor guaranteed that in about 20 days the first section would be completed. We've already chosen contractor for the second section. Therefore, this infrastructure project which is very important for Plav and Gusinje, is definitely going to be finished. We've also made a tour around the works on the transport infrastructure in town. I believe the new square will gather all the young hopes of Plav and that some new initiatives will be launched right in this square", said Mr Marković.
Prime Minister said he was very satisfied with how the local governing coalition worked.
"I'm impressed and encouraged", said Mr Marković.
Representatives of local administration in Plav thanked Mr Marković for the support.