President of the Government of Montenegro, Mr Duško Marković, welcomed representatives of  Leitner, Italian company, one of the leading producers of cable cars, snow groomers, air trams and ski lifts. This company has announced its intention to start the project of the construction of a cable car with a gondola, from Kotor to Njeguši. The project with a total value of €20 million would be financed by the company only.
Prime Minister expressed great satisfaction with the company's operations so far.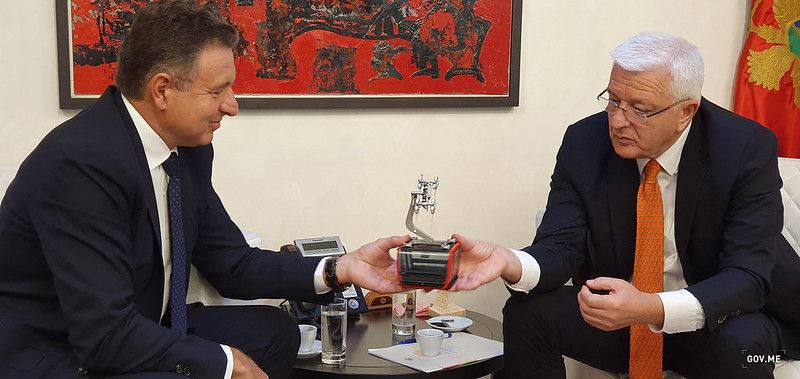 "Since Government earmark great amounts of money from the capital budget, it is important that we have credible partners that bring quality and knowledge, just like Leitner. Successful implementation of the previous two projects recommends you for this one as well. The fact that you took interest in the Kotor-Njeguši cable car project really made me happy", said Mr Marković.
Sales Director of Leitner, Mr Martin Leitner, presented the conceptual design of the project and said that they planned to build Pininfarina's cabins, just like those that have been recently built on Zermatt, Switzerland.
They said that this project had tourist, ecological and cultural dimension as it enriched tourist offer of Montenegro.