President of Montenegro's Government, Mr Duško Marković, talked in London with the representatives of Qatari Diar company, which in 2010 bought 285.000 square meters of land where former Plavi Horizonti hotel was located, in Pržno, in order to build a tourist complex there.
At the meeting in London, both sides expressed satisfaction with the fact that they had managed to overcome challenges which slowed this project down. They also expressed readiness to resume the construction of complex encompassing a luxurious hotel, more than 140 residential villas and a tourist resort with accompanying amenities, worth over €250 million.
Qatari Diar representatives, headed by Mr Tarik Al Abdul, director of Qatari Diar Development for Europe and America, expressed satisfaction with the implementation of development projects in Montenegro and Montenegro's progress in tourism. They informed our Prime Minister about the plan of forthcoming activities concerning the resort in Pržno.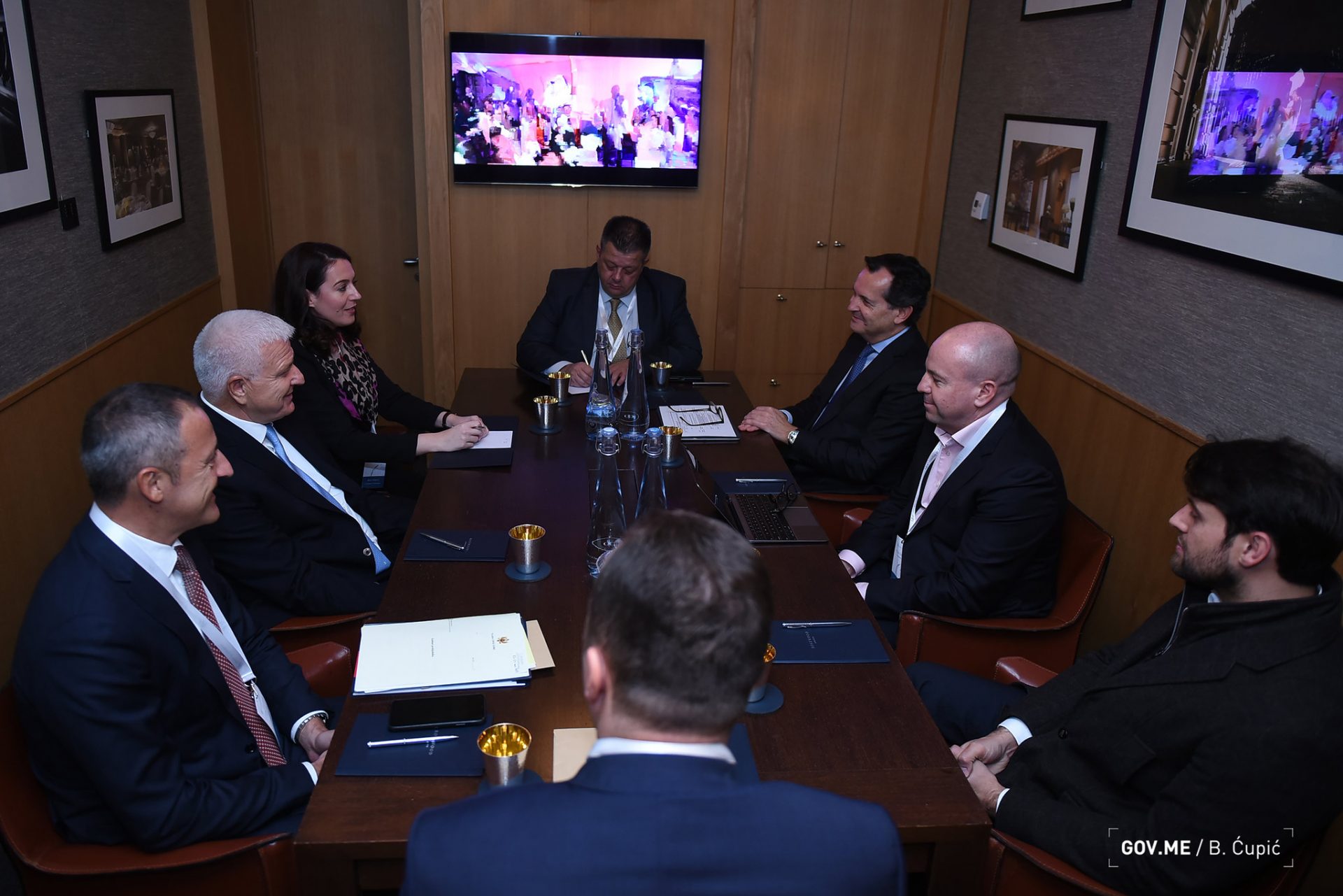 Mr Marković acquainted his interlocutors with the development plans in Luštica and details about the incoming modernization of Tivat Airport.