Prime Minister Duško Marković said during the joint meeting of the Government of Montenegro and Government of North Macedonia that there weren't any open questions between the two countries, that they shared common values and foreign policy commitments. However, PM added that governments had to put in additional effort in the implementation of projects and in encouraging economic cooperation in order to make progress and fulfill enormous potentials in many economic branches.
"Montenegro and North Macedonia have a lot of things in common, starting from the experience gained in the co-existence in one country to keeping peace in the most critical moments in our history. We've built multiculturalism, multiethnicity and inter-confessional tolerance into the foundations of our statehood. We have a constructive dialogue with North Macedonia, at all levels. We've been cooperating within the Berlin process and WB6 in the past period, as well as in around 30 other organizations and mechanisms. Our objective is building up trust and strengthening the process of connecting the region which is a key prerequisite for long-term and sustainable progress and stability in this region", said Mr Marković.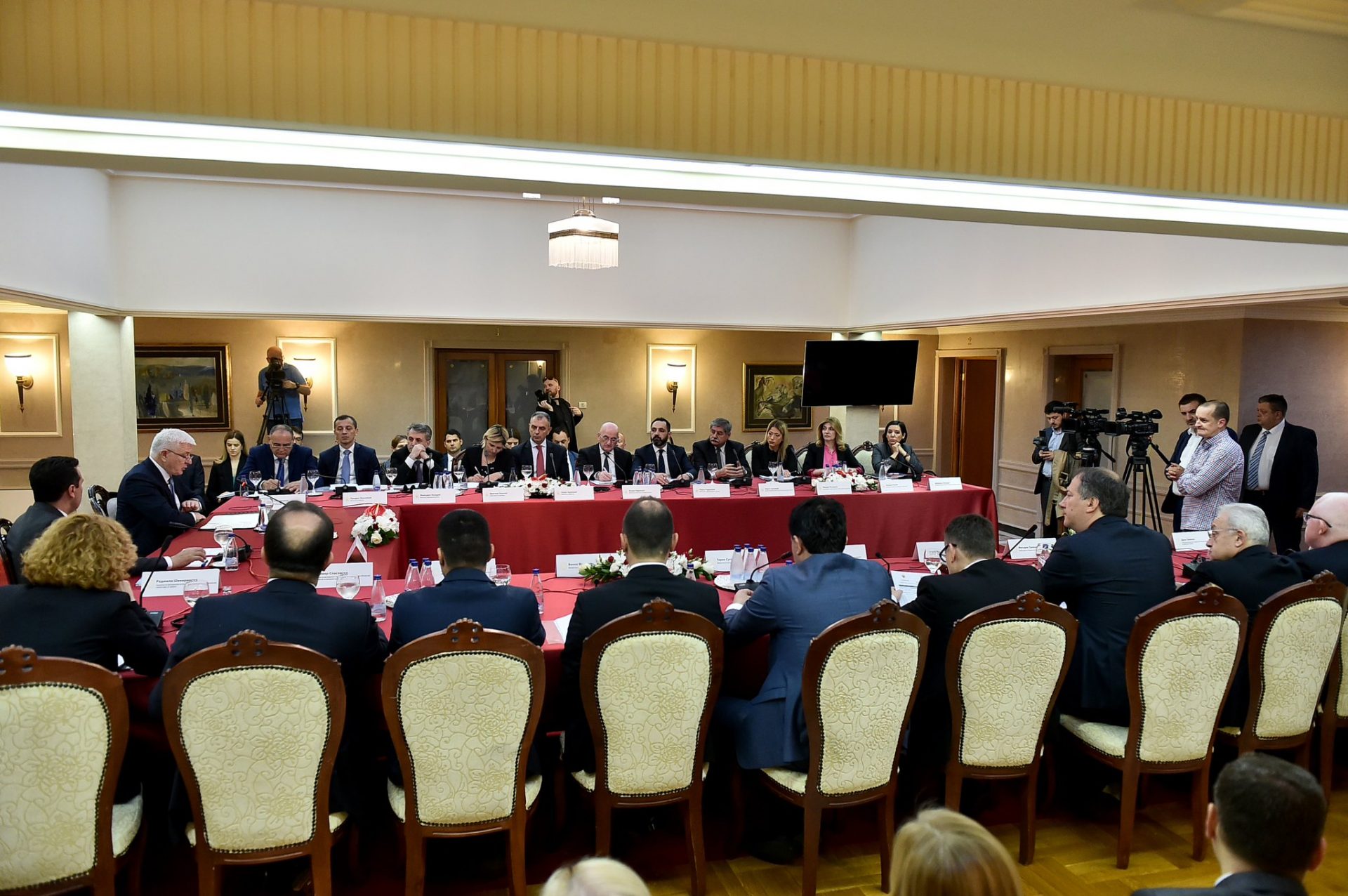 There's still a lot of work for both countries. Mr Marković emphasized the need for better traffic connection and intensifying cooperation in the energy sector.
The Government of North Macedonia proved it's capable of dealing with most complicated issues in a constructive manner
Prime Minister congratulated the Government of North Macedonia on finding the right way to act in a crucial historical moment and dealing with the open questions with its neighbors in a determined way, and added that the Government of North Macedonia had shown to be a credible partner.
"It's not a very common thing in the Balkans. Good neighborhood cooperation and European perspective of the region have no alternative and that same spirit should be kept in approaching mutual relations. I firmly believe that the EU will recognize the efforts North Macedonia has put in the past two years in settling open bilateral questions and in the implementation of reforms. Valuing what has been achieved means – opening negotiation process. In that context, I'd like to point out one more time – Montenegro is at the disposal of North Macedonia in the negotiation process", said the PM.
Excellent cooperation of Montenegro and North Macedonia in the Euro-Atlantic integration
Positive example of efficient cooperation between the two countries is the area of Euro-Atlantic cooperation. Mr Marković said that Montenegro was one of the first countries to ratify the Protocol to the North Atlantic Agreement on the Accession of North Macedonia.
"By signing the Agreement on the Protection and Exchange of Secret Data today, we are increasing our cooperation in the security sector. Once North Macedonia becomes 30th Member of NATO, we expect these relations to become even stronger and more stable", said Mr Marković.