At the invitation of the President of the Parliament of Montenegro, Mr Ivan Brajović, delegation of the Parliament of Georgia, headed by the president, Mr Archil Talakvadze, is making its official visit to our country.
Mr Brajović pointed out in the meeting with the delegation that the visit was additional impulse for strengthening ties and enhancing political dialogue at high and the highest level.
"Montenegro-Georgia relations are friendly. We share European values and the vision of the future in the EU. Montenegro supports territorial integrity and sovereignty of Georgia. As NATO member, we will continue to support Euro-Atlantic ambitions Georgia cherishes", said Mr Brajović.
While expressing special satisfaction with the meeting with Mr Brajović, president of the Parliament of Georgia, Mr Talakvadze pointed out that the visit to Montenegro was his priority.
"I congratulate Montenegro on everything it has achieved so far. From the political and economic point of view, Montenegro can serve as an example to other countries in the region. Citizens of Georgia were very happy about Montenegro's Euro-Atlantic success", said Mr Talavadze.
Interlocutors agreed that parliaments had very responsible role in the further democratization of countries.
President of the Parliament of Georgia also thanked Montenegro for the support it pledges to his country in the process of democratic transition, Euro-Atlantic and European path.
They also discussed political and economic priorities in the development of Montenegro and Georgia, as well as economic cooperation that can be improved in many areas.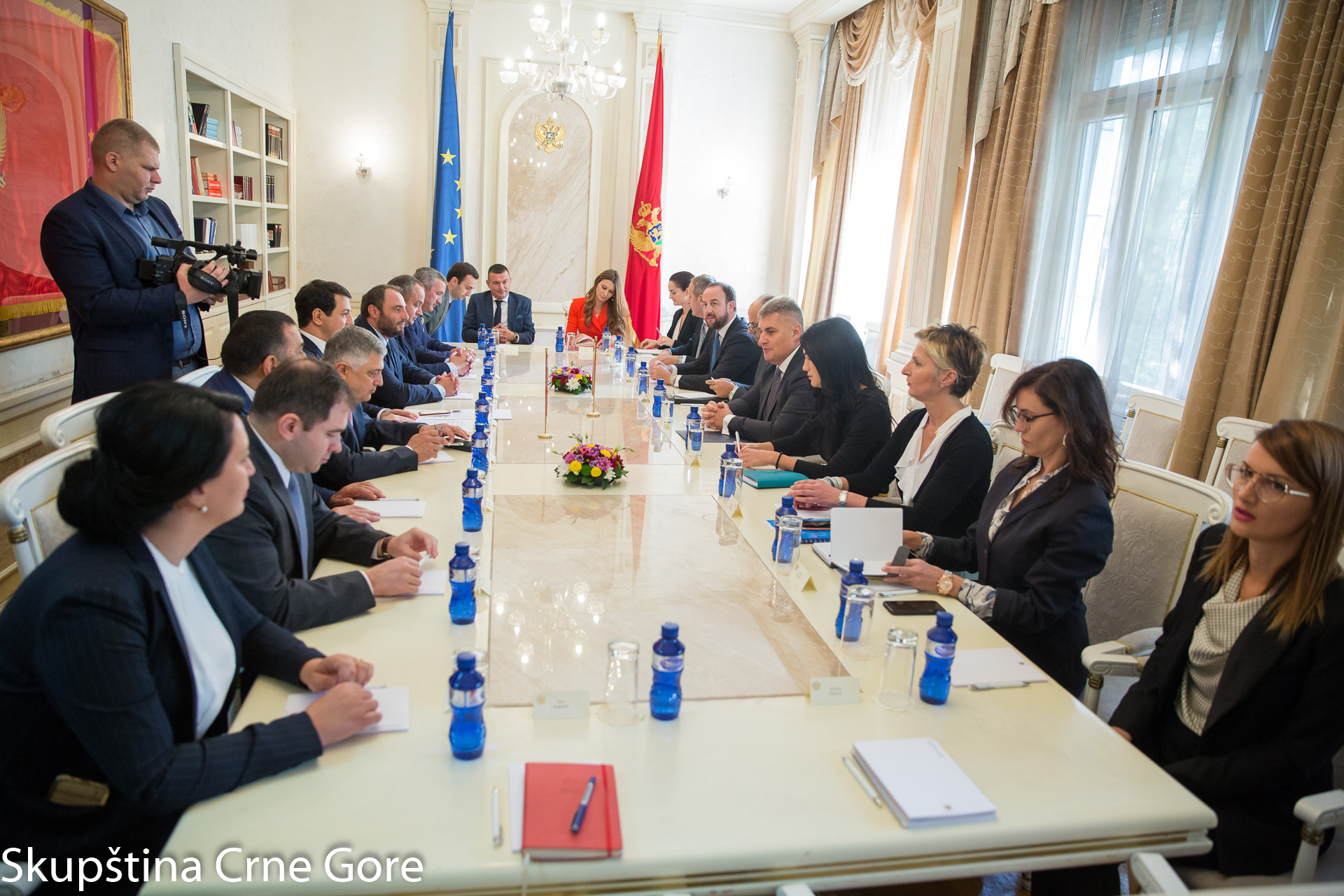 Presidents of Parliaments of Montenegro and Georgia laid a wreath at the monument of the Partisan soldier in Gorica. Tonight at 7 pm in Bar, Honorary Consulate of Georgia in Montenegro will be officially open.