I am looking forward to useful and efficient cooperation with the new president and new Parliament of Montenegro, said Head of the EU Delegation to Montenegro, Ms Oana Cristina Popa, during her visit to President of Montenegro's Parliament, Mr Aleksa Bečić.
Mr Bečić wished Ms Popa a warm welcome to Montenegro and expressed his satisfaction that his first encounter after taking over the function of the president of Montenegro's Parliament was with Ms Popa.
"He expressed gratitude for the EU's support in reform and democratization process", Mr Bečić's cabinet says.
The EU assistance in coming to grips with COVID-19 in Montenegro is much bigger in relation to other international organization, Mr Bečić pointed out.
He reiterated that the Agreement signed by the representatives of the new parliamentary majority confirmed that the new government would be pro-Montenegrin, pro-European, pro-Western, pro-civil oriented and conciliatory. He said Montenegro would improve NATO cooperation and accelerate European integration process.
"President said that Parliament would remain open to project cooperation, especially in the area of supervision and control role, transparency and efficiency. Speaking about chapters 23 and 24, Mr Bečić pointed out that stagnation in the integration process was not an option and that new negotiation model was encouraging", his cabinet added.
Mr Bečić concluded that the future of Montenegro and Western Balkans was in the EU, with no alternative.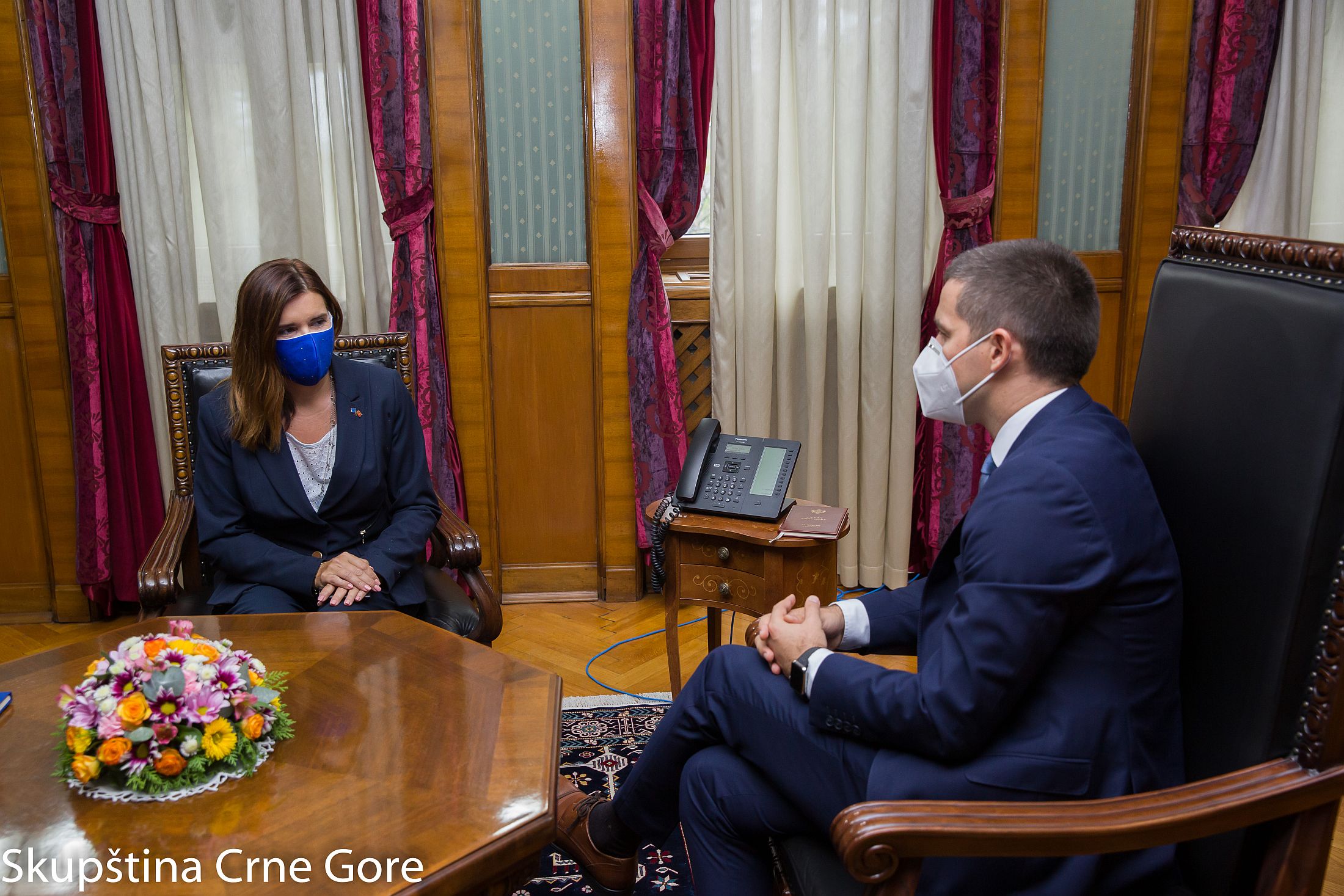 Head of the EU Delegation pointed out that the EU had operational mechanisms to support Montenegro to cope with coronavirus pandemic.
Ms Popa announced that European commission was set to release two very important documents on 6 October – Enlargement Report for 2020 and EU Investment Scheme.
"EU recognizes Montenegro as leader in the integration process. You have done a lot. WB integration is still on the table and European perspective is something we take very seriously", Ms Popa pointed out.
Ms Popa congratulated Mr Bečić on his appointment.