Mayor of Podgorica, Ivan Vuković, together with his associates and representatives of the Bemax company, officially opened a new footbridge bridge over Morača river today, which is part of the project for construction of the wastewater collection and treatment system in Podgorica, the capital city's office has announced.
Mayor Vuković congratulated everyone on Europe Day and the Day of Victory over Fascism, stressing that Podgorica is celebrating this date in the most beautiful way.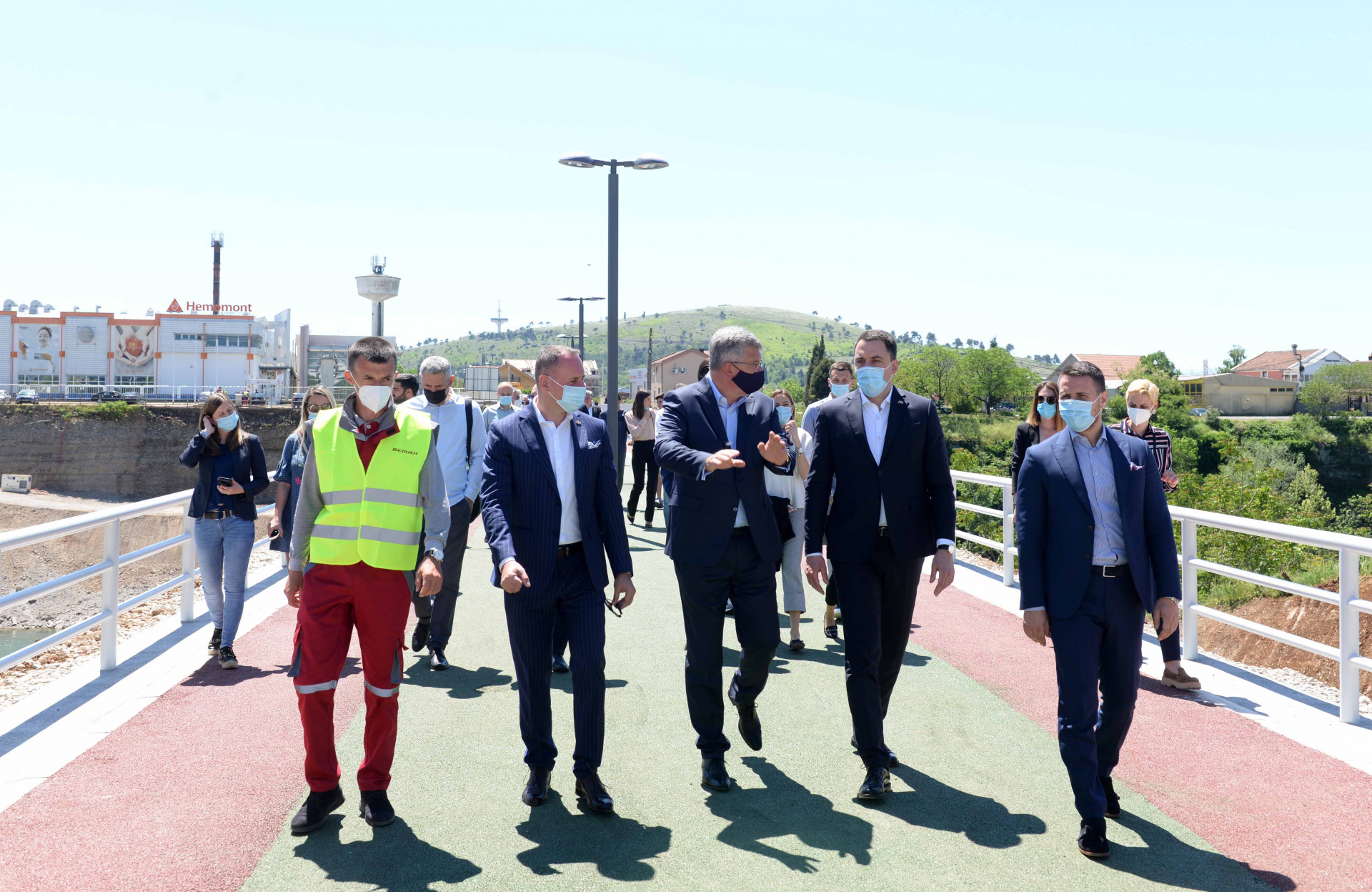 "We're about to get another bridge in our city, and we know about the symbolic and functional meaning of bridges, so we're proud to be able to note it today. The bridge is 125m long, 6.5m wide, it's pedestrian, intended for cyclists as well and adapted for people with disabilities," underlined Mr Vuković, adding that now they intend to deal with the landscape areas, but the €1.900,000 bridge can already be used by residents.
He also thanked the Bemax company for completing works several months before the deadline, as well the Deputy Mayor Časlav Vešović, the Director of the Municipal Enterprise 'Water Supply and Sewerage', Filip Makrid, and wonderful engineers on the construction site.